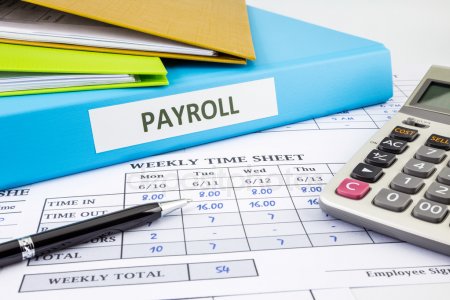 This is a cloud software is part of an ERP system that is very much customizable and can readily fit most requirements. In fact, this has been used by job contracting, hauling, manufacturing and software staffing companies. It caters different kinds of pay computation formulas with varied or flexible work-shifts.
The software now is readily available and just need minor configuration changes to suit your company structure and computation variables.
FEATURES:
Multi company/branch.
Full-text and customizable employee search and filtering.
Comprehensive Human Resource Information System

Personal Information (201)
ID numbers (Company ID, SSS, PhilHealth, HDMF, Passport, etc)
Dependents
Skills/Categories
Educational Background
Infractions/Violations and Disciplinary Actions
Custodianship
Health Record
Picture
Trainings
Recruitment and Hiring
Appraisals / Performance Review

Adaptable Payroll Computation System

Easy and automatic payslip creation
Multiple and customizable computation schemes
Government compulsory contributions using computation tables

SSS
PhilHealth
HDMF
Withholding Tax

Compensation Sheets – entry of additional employee compensation or allowances
Deminimis / allowances configuration
Deduction Sheets – entry of other employee deductions (canteen, vale, uniform, coop contributions, etc.)
Payroll Register – single click compute engine
Monthly Contributions Report
Flexible loans entry and auto-payments
SSS and PhilHealth Premium electronic data export
BIR Alphalist, Form 2316 and .DAT file export 1604C report generation
BIR 1601C monthly summary

Timekeeping and Leaves

Smart scheduler with multiple shift management
Time-in / Time-out data import from biometric machine
Face Recognition or kiosk mode using barcode scanner
Electronic time card
Manager/Supervisor approval for time card, leaves, overtime, official business or schedule/shift change
Overtime, official business and change of schedule requests and approval
Time-off vacation leaves, sick leaves or unpaid leaves requests and approval

Employee Self-Service

Online viewing of own payslip and deductions
Leaves filing and approval viewing
Manual DTR creation and requests (OT, OB or schedule change)

Personalized configurable dashboards.
E-filing / File Attachment and Storage
Auto-notification and inter-user messaging
User Access Security
3-tier Client-Server Architecture
Web client – secured and accessible anywhere around the world using common web browser such as Microsoft Edge, Firefox or Chrome browser using secure web access (https).